Flipkart Redmi 9i Daily Trivia Quiz Answers
Flipkart
Redmi 9i
Daily Trivia Quiz Answers, Redmi 9i Quiz Today, Flipkart Quiz Answers Today, Redmi 9i Daily Trivia Quiz Answers For Today, Flipkart Daily Quiz Answers
Flipkart Redmi 9i Daily Trivia Quiz, answer and win Flipkart Gift Vouchers, Gems & more.
Flipkart has brings varieties contests on the Flipkart app. Where you can play Quiz and win Flipkart gift vouchers, gems & more prizes. You have to give the correct answer of total 5 questions, After giving all the correct answers you will get your rewards.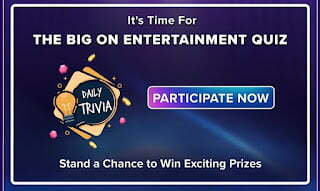 How To Play Flipkart Redmi 9i Daily Trivia Quiz-
1) First of all, open the Flipkart app
2) Log in your account
3) Click on the Redmi 9i Banner
4) Scroll down and you will see the "Redmi 9i Daily Trivia" Quiz banner
5) Click on the banner and start playing the quiz
6) Anwer total 4 questions correctly
7) After giving all correct answers click on Claim Your Reward option
8) You will get your surprise reward
Rewards-
₹1000 Gift Vouchers – 100 Winners
50 Gems
Free 25 Super Coins
Free 20
Super Coins
Free 10
Super Coins
Flipkart Redmi 9i Daily Trivia Quiz Answers
1)
In which Akshay Kumar movie does his father transfer all his wealth to his pet dog?
Answer –
Entertainment
2)
How much
RAM
space does Redmi 9i have to meet all your needs?
Answer –

4GB RAM

3)

How many roles has Govinda entertained us with, in the movie " Hadh Kar Di Aapne " ?

Answer –

6


4)

Being a comedian wasn't the first choice for Kapil Sharma. How did he choose to entertain audiences at the start of his career?