Amazon Pay Add Money Offer
Amazon Pay load money offer, Amazon add money offer- Amazon brings a new add money offer for Amazon Pay wallet. During the offer, RuPay Platinum Debit Cardholders will get 20% instant discount up to ₹100 per month on load money using the RuPay Platinum Debit card. To avail the offer minimum transaction should be ₹129 using RuPay Platinum Debit Card.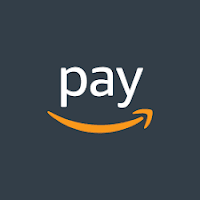 How To Avail ₹20% Off On Add Money-
1) Open the Amazon app and log in your account
2) Go to the 'Amazon Pay' option
4) Enter the amount minimum ₹129
5) Pay through RuPay Platinum Debit card
1. This limited time promotional offer ("Offer") is made available to you on www.amazon.in or the
mobile application / mobile site thereof (collectively, "Amazon.in") by Amazon Seller Services
Private Limited and is provided to you by National Payments Corporation of India ("NPCI") and
Amazon Pay (India) Private Limited ("Amazon").
2. These Offer terms and conditions ("Offer Terms") are in addition to the Amazon.in Conditions
of Use & Sale and Privacy Notice, to which you agree to by using Amazon.in. In the event of any
conflict between the Conditions of Use & Sale and these Offer Terms, these Offer Terms will
prevail, only for the purposes of this Offer
3. This Offer is open to all residents of India holding valid and current RuPay Platinum Debit Cards
("Card") issued in India ("Cardholder").
4. This Offer is valid from 1st st 2021 (both dates included) ("Offer
Period"), unless extended or revoked without notice and without liability by the NPCI/Amazon.
5. Under the Offer, every eligible Cardholder who, during the Offer Period, load their Amazon Pay
s/her Cards issued by the NPCI, will be provided an instant
discount of Rs. 100, per Card per month valid only on Friday of the calendar month
6. Instant Discount will be provided to the Cardholder to the maximum of Rs. 100 per month
7. Instant discount under this Offer will not be valid on equated monthly instalment (EMI)
transactions.