Intermiles Quiz Answers today, Intermiles Weekly Quiz Answers, Intermiles refer and earn offer, Intermiles referral code- play Intermiles quiz every week and win 50 Intermiles. You can redeem Intermiles as Amazon, Flipkart vouchers and more exciting rewards. Play Spin The Wheel game and earn more Intermiles.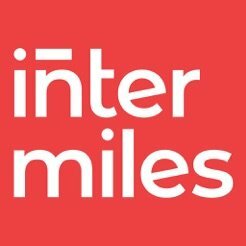 About Intermiles-
InterMiles, a Travel & Lifestyle program, that rewards you for every transaction on Flights, Hotels, Shop, Dine, Credit Card, Fuel & more.
It minimizes the fuss and frustrations of travel while maximizing its experience and enjoyment. Use the app to explore InterMiles earning opportunities across our wide network of 150+ program partners.
Rewards
Amazon Gift Voucher
Flipkart Gift Voucher
BookMyShow Gift Voucher
Pizza Hut Voucher
Amazon Prime Subscription
How To Play Intermiles Quiz?
1) First of all, download the Intermiles app from here 
(Download)
2) Install, open the app and click on sign up button
3) Enter your mobile number and email id
4) Verify your number with OTP
5) Fill up your personal details
6) You will get your Intermiles account number, click to continue
7) Now verify your email id and go to the Dashboard
8) You will see Intermiles Quiz Banner In Every Week
More Quiz
Intermiles Quiz Answers 19th- 25th August
Q1) Its one of the Switzerland national dishes and a melting pot of flavors and aromas. Its name comes from the french word that means to melt' What is it?
Ans: Fondue
Q2) This spanish classic is always served in a pan, What is it called?
Ans: Paella
Q3) A recent invention, ____ is a coffee-socked ladyfingers layered with mascarpone cream, it enjoys an iconic status among italian desserts. What is it?
Ans: Tiramisu
Q4) These small, round, sweet meringue-based cookie sandwiches are very popular in Paris, What are they called?
Ans: Macaron
Q5) __ is a traditional japanese soy-based soup made from a stock called dashi. The soup is rice, salt, water, seweed, or tofu are fermented soyabeans What is it?
Ans: Miso Soup
Q6) This world-famous buttery delicay dates back all the way to the Aztec empire of the 1500s, is accompanies by corn chips or narchos and is also used as a side dish or a dip. What is it?
Ans: Guacamole
Intermiles Quiz Answers 12th- 18th August
1) When did the Jalianwala Bag Massacre take place?
Answer- 13th April 1919
2) What is the theme for Independence day celebration 2021?
Answer- Nation first, Always First
3) Which other country celebrates their Independence day on 15th August?
Answer- Congo
4) Who among the following was the Prime Minister of Britain at the time of Independence?
Answer- Clement Attlee
5) When were the citizens of India finally allowed to hoist the Indian flag over their homes, offices and factories on any day and not just National day as was the case earlier?
Answer- 2002
6) When was India's National flag hoisted for the first time and where?
Answer- August 7, 1906, at the red fort, Delhi
Intermiles Quiz Answers 8th- 14th July
Q1 Where were florins from?
Italy
Q2 Which of these coins is the oldest?
Denarius
Q3 What was the currency in italy before the euro?
Italian Lira
Q4 rupee is common currency name for how many countries?
8
Q5 who is considered as creator of coins?
Phoenicians
Q6 The euro is the official currency of how many countries?
19
Q7 What is the name of the Turkish currency?Lira
Intermiles Quiz Answers 1st- 7th July
1. Which language is spoken in Lord of the Rings?
Quenya
2.  In which show would you hear people talking in Aliens?
Futurama
3. In Watership Down, the rabbits speak a language known as _____.
4. Klingon, one of the most famous fictional languages, is spoken in ______.
Star Trek
5. Which language is spoken in this Disney film, Atlantis: The last empire?
6. Navi is a language used in which one of James Cameron's movies.
Avatar
7.  How many languages are spoken in the show game of thrones?
11
8. ______ is the language of supermans birthplace
Kryptonite
Intermiles Quiz Answers 24th- 30th June
1. This country is known for its Vodka, The Hermitage and Matryoshka Dolls.
Russia
2.  French fries, The Manneken Pis & Waffles are associated with _____.
Belgium
3. The Beatles, Red Buses and Fish & Chips are from ______
England
4. Pitti Palace, Duomo and Michelangelo's David are found in _____.
Italy
5. When people think of Le Louvre, Macarons & Romance, they think about ____.
France
6. Guess the name of the country based on these clues: Sheep, Lord of the Rings & Rugby
New Zealand
7.  Which country would you associate with the clues; maple syrup, moose and hockey
Canada
8. The Nile camels and ancient civilization are the terms that remind you of ——-
Azerbaijan