Mirah Belle Hand Rub Sanitizer (50 ML)
Amazon Loot, Amazon Deals, Amazon Shopping Deal
Hello guys, here is a loot deal from Amazon. Buy
Mirah Belle Hand Rub Sanitizer (50 ML) Just ₹24 only, free delivery. We regularly post coupons, cashback offer, UPI offer, free sample loot on our website. To grab the loot deals you must active with us. To stay always active you must subscribe the push notifications bell at the left bottom side.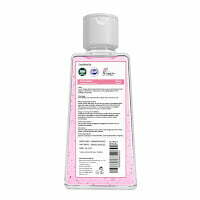 How To Buy This Product-
1) Fist visit the product page
Buy Now
2) Add the product to your cart
3) Log in your Amazon Account
4) Enter the shipping address
5) Proceed to payment and complete your order
Product Details-
FDA Approved Hand Sanitizer. Made with 72.9% Iso Propyl Alcohol. Comes in a Sealed Packed to Ensure Originality and to Prevent Leakage.

Ingredients – Iso Propyl Alcohol, Glycerin, Triethanol Amine, Carbopol, Demineralized Water, Fragrance

Cooling sanitizing gel. With this no rinse hand cleanser sanitizer, you don't need to wash your hands at all, and you can use it on the go! Better yet, it won't leave a sticky or tacky residue like other hand sanitizers.

Gentle and non-irritating, Mirah Belle Hand Rub has water-holding and moisturizing function. Recommended to use Multiple times a day and whenever you go out or shake hands! Use it Yourself and Gift a Bottle to your Loved Ones

Organic Skin Care holds a transformative magic. A gentle return to center that connects you to your preciousness. Let those moments of touch fill you with love and nourish you from skin to soul. Explore with Mirah Belle and discover your Beauty Ritual.