Paytrac App Refer And Earn Offer
Paytrac refer and earn offer, Paytrac referral code, Paytrac withdrawal proof, Free Paytm cash: Paytrac is offering ₹20 per refer, refer your friends and earn up to ₹10000. When a referee completes the referral step, the referrer gets Rs.20 credited on the day of installation into his UPI related account. Each referrer/user is eligible for ₹20 successful valid referral reward each day.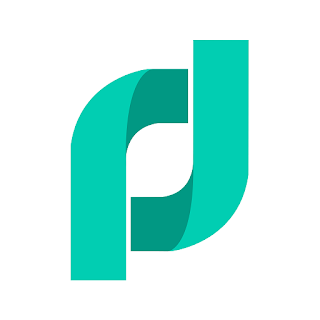 Paytrac is a business payment tracker app that allows you to automatically (and securely!) track your daily transactions. It's the free online ledger app your business has been waiting for. See all your digital transactions, cash and bank entries together so that you can track your daily income faster.
Get ₹20 Per Refer & Earn Upto ₹10000
1) First of all, download the Paytrac app from here
Download
2) Enter mobile number, business name (Any), category and select your location
3) Then click to Sign Up button
4) Verify your mobile number with OTP
5) Now go to the Dashboard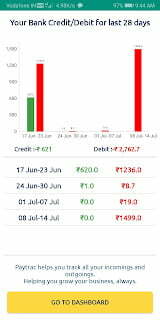 6) Click on the refer and earn offer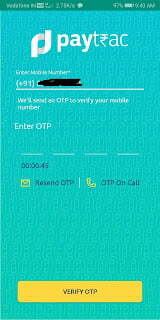 7) Enter your name, mobile number and your UPI id (Any)
8) Now share your referral link your friends
9) You will get ₹20 per refer and earn up to ₹10000
10) Your referral money will be credited to your bank account automatically
Terms & Conditions:
1. Refer a seller friend and get ₹20 in your UPI account after they complete their referral journey. 2. Distribution of the referral reward money is explained below:
A. Rs.20 for successful installation and sign up (validation of mobile number) of a referee and validation of recording 10 and above business (P2M) transactions such as UPI, Wallet, POS or any other type of incoming payments in last 365 days.
3. Case Scenarios for Referral Reward money:
A. If a referee completes the referral step, the referrer gets Rs.20 credited on the day of installation into his UPI related account.
B. If the referee doesn't complete any of the referral journey steps, no money will be credited to the referrer, even if the paytrac app was successfully installed using the referral link.
4. Each referrer/user is eligible for 20 successful valid referral reward each day.
5. For new rewards to earn, a user should refer new merchant after a consecutive successful referral.
6. Reward money will be instantly credited to the referrer UPI account once the referral journey
steps are verified by Paytrac.
7. You can find your individual UPI ( Virtual Payment Address ) in your respective UPI payment app such as BHIM, GPay, PhonePe, Paytm etc. Please provide one of the UPI ID connected with your bank account.
8. If a person was referred by multiple Paytrac users and more than one referral link was clicked,
the referral will be attributed to the link which was clicked first and completed the referral journey.
9. If the merchant is already a signed-up user on Paytrac app, that merchant will be considered as
an existing user and there will be no reward against that onboarding (i.e in case of Reinstall)
10. In case of fraud/scam detected while onboarding a merchant such as using SMS backup for transactions reading, the referrer will be permanently terminated from the program and will not be rewarded for any referral.
11. Any person onboarded via a fraud referrer link, their own referral link will not be considered
for rewarding any money, even if they refer a valid merchant as per the definition above. 12. The marketed value Rs.10000 is subjected to the no.of successful referral provided by a referrer.
13. This program will end on the decision taken by paytrac with suitable prior info to the users.
14. Pyatrac reverses the right the provide the final decision for any disputed referral reward money.
15. Paytrac reserves its sole right to change offer terms or stop the offer without any prior notice to customers. Paytrac reserves the right to amend these terms and conditions at any time without any prior notice.