Free T-Shirt From Groww 2023
Freebies, Free Products Loot, Free T-Shirts  From Groww, groww free goodies 2023, groww free goodies link: Hey guys I'm back again with a free sample loot offer, where you can get a free t-shirt absolutely free. So you are interested to know then read the full article property.
Groww has started again their free t-shirt offer which was first started in 2022. So if you missed this offer that time then don't worry now can grab one for yours. To get Groww free t-shirt you just need to open the following link and enter your details, that's it. A courier will deliver your parcel to your doorstep within 15 days.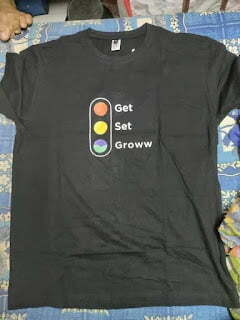 How To Get Free T-Shirt From Groww?
First of all, visit the following link from your default mobile browser
TIP: Open the above link in the browser and last after email= enter your registered email address manually.
Eg. https://trygroww.typeform.com/to/cgsbLRDw#email=yourgmailid.com
Then enter your Groww register mobile number and tap the OK button
Next, select your Tshirt size and continue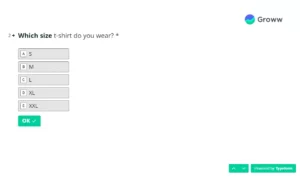 Now enter your full address correctly
After filling in your address you will see confirmation details on the screen
Your free t-shirts delivered to your doorstep within 10-15 days
Enjoy!