Paytm Cricket League Cards
Paytm Cricket League, Paytm Cricket League Cards, Paytm Cricket League free card giveaway- Vivo IPL has been started from 9th April 2021, during the IPL season Paytm brings a new game on the app named Paytm Cricket League. In this game, participants have to collect cards like Super Century card, Upper Cut card, Helipcupter Shot card etc. To collect these cards participants must make the following transactions through the Paytm app. Every participant to be won ₹10000 and more rewards like Myntra voucher, Levis voucher, Ganna voucher etc.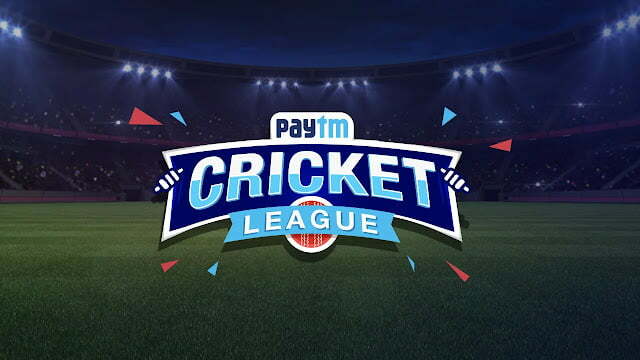 Also Read: FreeCharge Predict & Win ₹1000 Cashback Daily
How To Play Paytm Cricket League?
1) First of all, update your Paytm app
2) Open the app and log in your account
3) Scroll down the page and click on the Paytm Cricket League offer
4) Every participant, on entering the game will see a list of "Paytm Cricket League" cards to be collected. Also, the participant will be awarded with a "Fierce Fifty" Card for entering the game.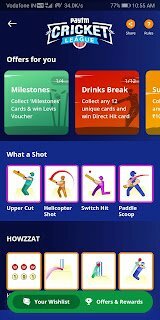 5) The participant needs to do various activities & payments on Paytm to collect the Paytm Cricket League cards based on themes such as What a Shot!, Fielding Fury, Umpire's Call etc. The ways to collect cards can be checked in the Collect section. 
6) The participant can win exciting cashbacks by collecting various sets of cards such as Drinks Break, Theme collection, Super Player etc. The list of offers available can be checked in Offers and Rewards section. 
7) The participant can also gift an extra card to friends and win a surprise card in return
How To Collect

 

PayTM Cricket League Cards?
Request cards from your friends

Gift an extra card and win Free Hit card
Check in daily and get the Super Century card
Recharge or pay mobile bill of min ₹48 and win a Upper Cut card
Pay Water/Gas/Electricity bill of min ₹100 and win Helicuper Shot card
Pay your Broadband/Credit card/ Landline bill of min ₹100 and win a Switch Hit card
Recharge your DTH of min ₹100 and win Paddle Scoop card
Send money from bank of min ₹50 and win Howzaat card
Pay on Zomato, Swiggy, Dominos, Dream11, Paytm First Game, MPL, Cred using Paytm, min ₹100 and win Five Wicket Haul card
Recharge for Google Pay min ₹300 and win Golden Duck card
Pay at nearby shop min ₹25 and win T20 Trivia cards
Send money from Paytm wallet min ₹50 and collect Win Timeout card
Shop on Myntra, Amazon, Flipkart, Bigbasket, Groffers or Milkbadket using Paytm, min ₹100 and win DRS card
Add money to wallet and win Blinder card
Book Movie ticket min ₹100 and win Sitter card
Paytm Cricket League Offer & Rewards:
Milestones- Collect Milestones cards and win Levis voucher
Drinks Break- Collect any 12 unique cards and win Direct Hit card
Super Player-

Collect all 24 cards and win up to ₹10000

What a Shot!–

Collect 'What a Shot!' Cards & win up to ₹1000

HOWZZAT-

Collect 'HOWZZAT' Cards & win Paytm First Voucher

T20 Trivia-

Collect 'T20 Trivia' Cards & win Movie Voucher

Umpire's Call- Collect 'Umpire's Call' Cards & win Myntra Voucher
Fielding Fury-

Collect 'Fielding Fury' Cards & win Hungama Play Voucher